I'm now offering painted pet portraits! Send me a photo and I will do an original painting on 9 inch by 12 inch archival quality watercolor paper. A gorgeous tribute to the animals in your family. It will ship safely in a cardboard tube and is a standard size that is easy to find frames for. All I need from you is clear photo of your furry friend's face to work from. And yes, of course feathered friends are also welcome!
Custom pet portraits are $200 plus $7.25 shipping. (Shipping out of the USA will be slightly more.) It takes me approximately 2 weeks to complete a commission painting. Sometimes I can get them done faster, it just depends on how busy I am. It is an additional $50 to add more than one pet to a painting and if more that 2 pets are included I will increase the size of the painting.
Contact me here if you'd like a commissioned painting.
Scroll down for more examples of my work.
Chihuahua.  Portrait of Vlad:
Golden Retriever family portrait: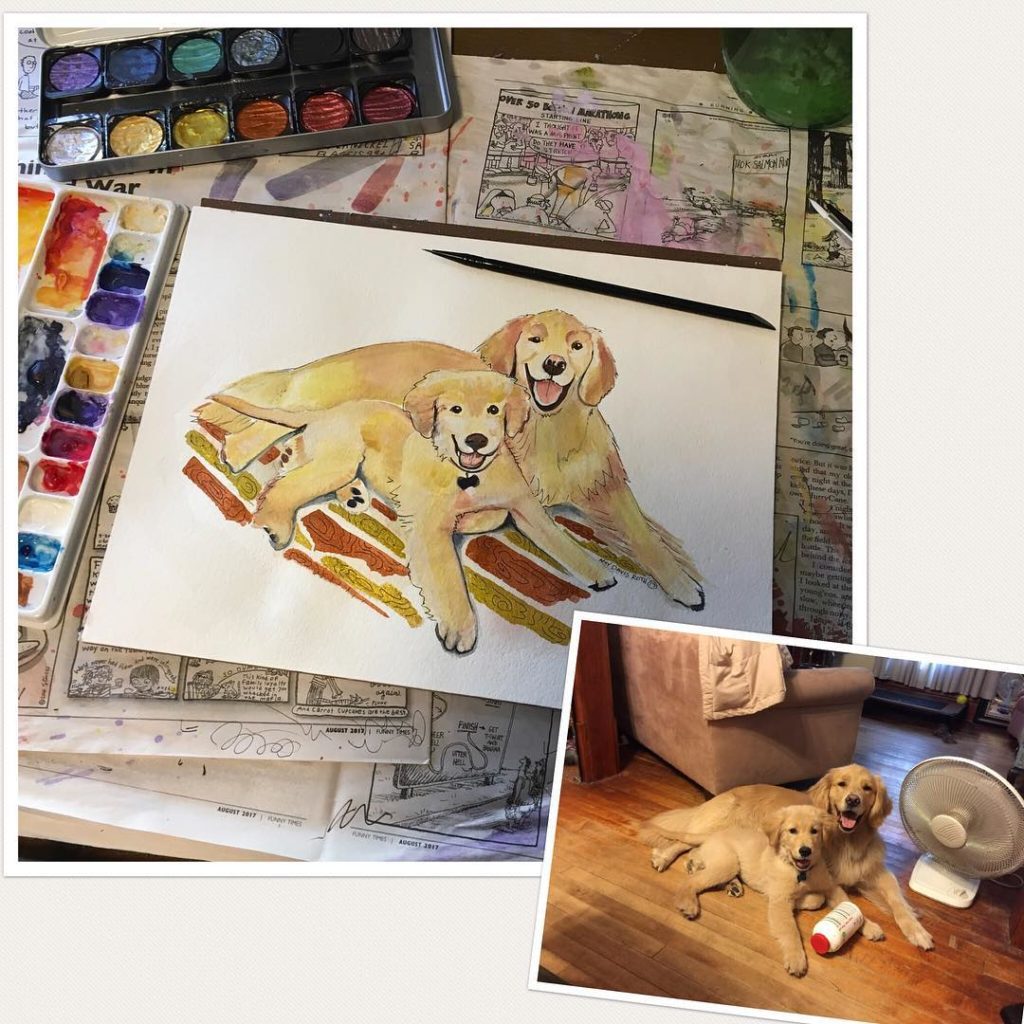 Gwen: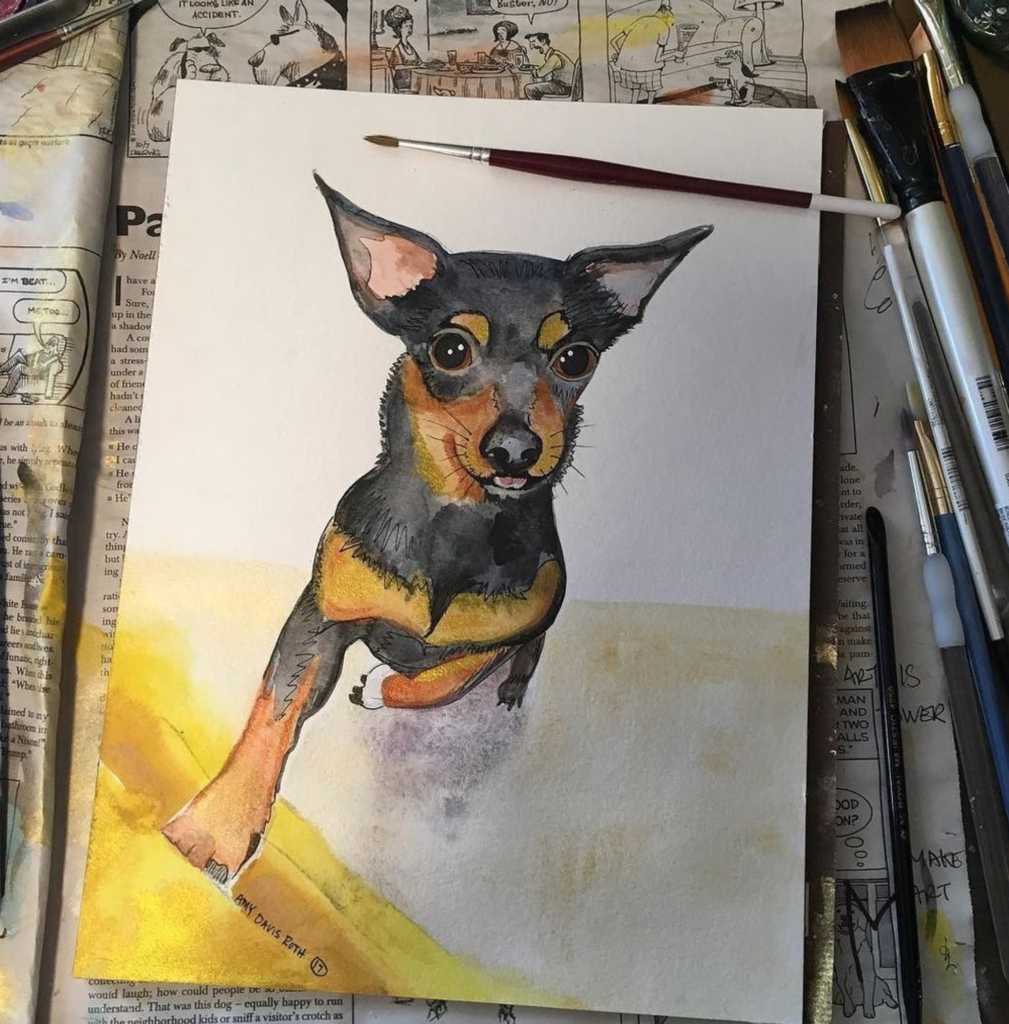 Cat King
Cudi: