| | |
| --- | --- |
| | |
I am working on art tiles you can hang on the wall or use as trivets or coasters or actually use as tiles if you were so inclined. I will post them on etsy when I have a good selection completed. Here is a sample:

Here are a few photos I took of Sue modeling our new line of scented jewelry!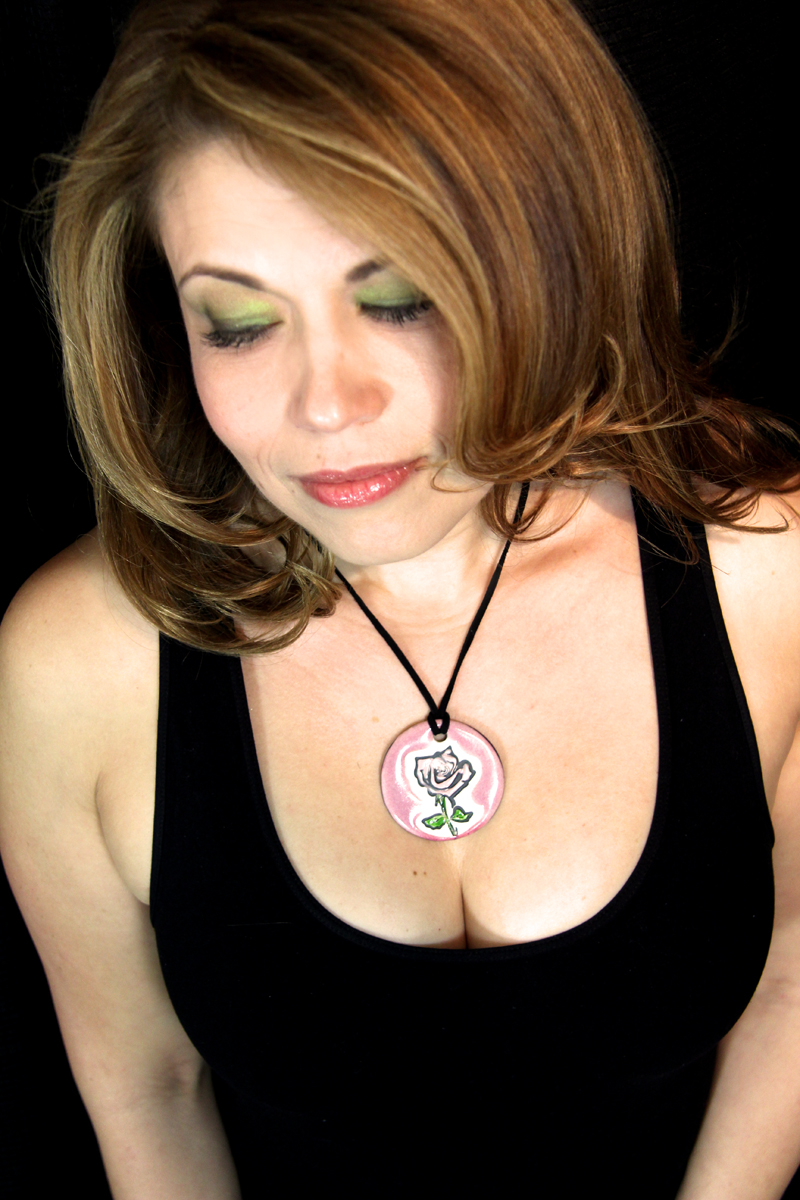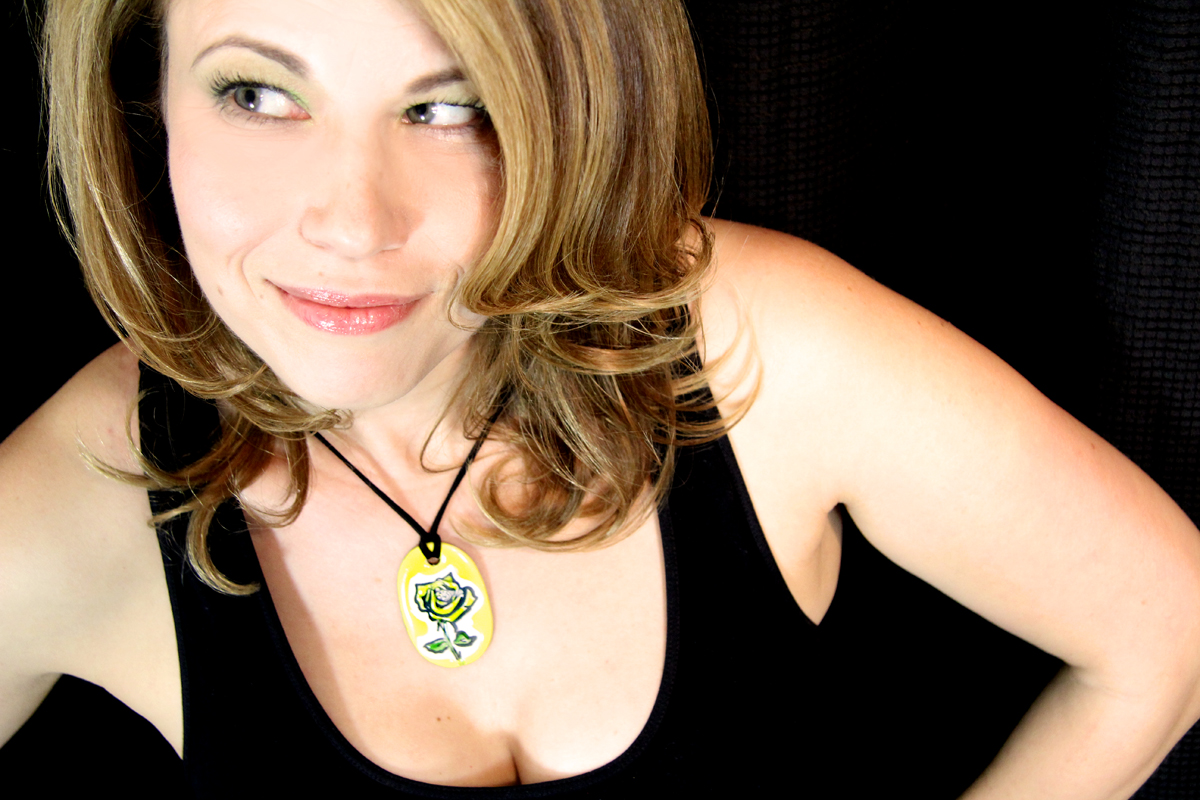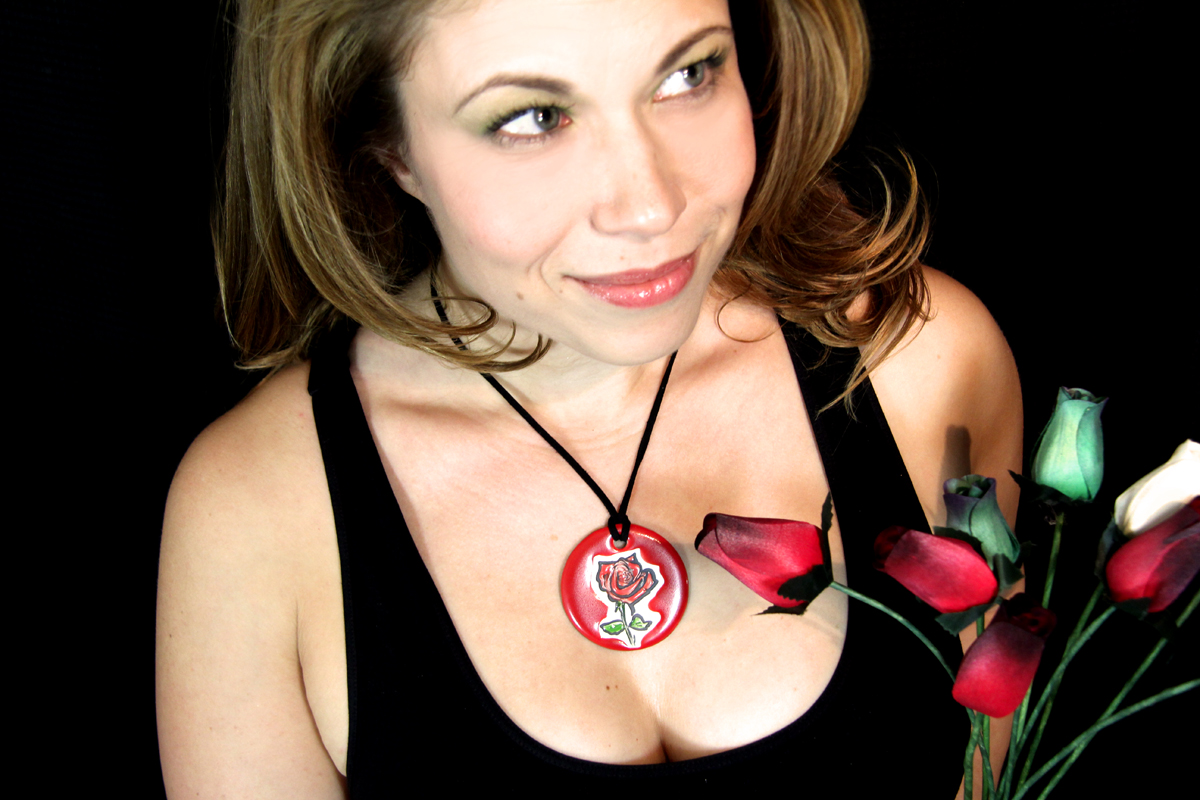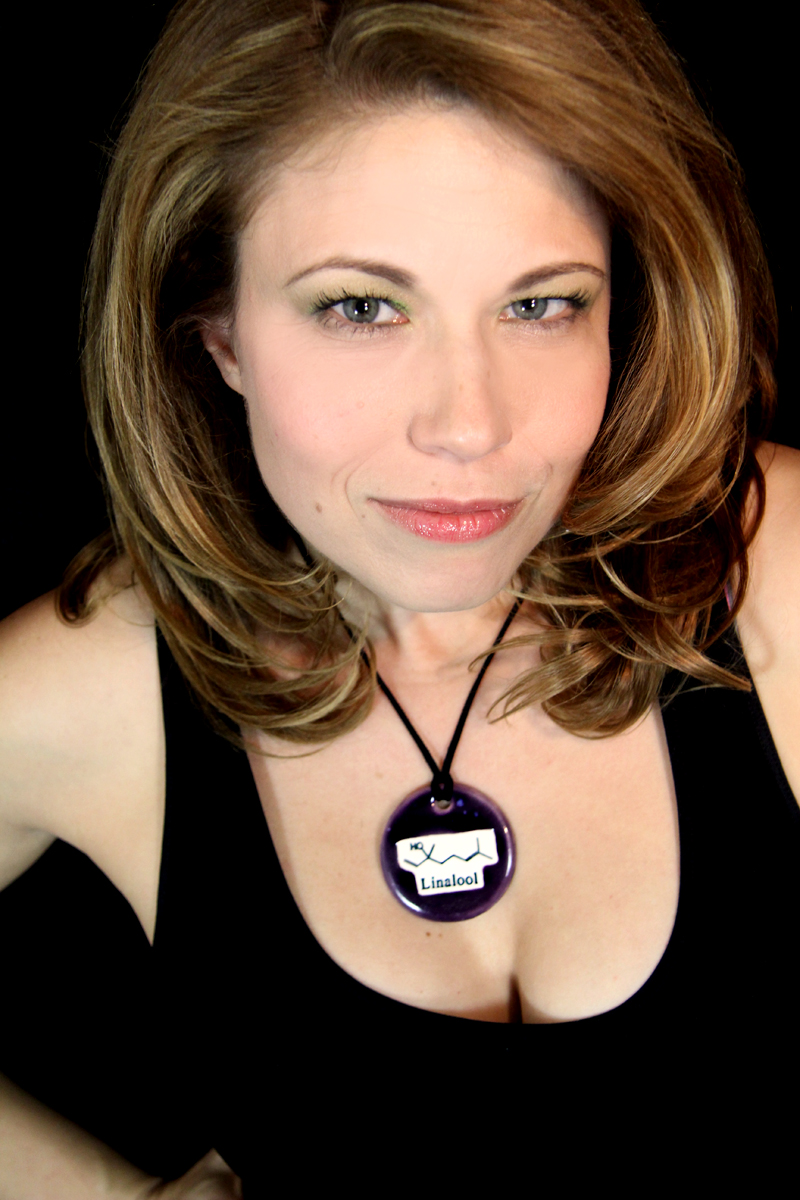 More images on my flickr page in the Sue set. Shop for Surly Scents™ here.
It's aromatherapy for smart people! All of the fantastic scents none of the bullshit claims!
Shop for Surly Scents™ here.
I'm super proud to have a new Surly Girl, the beautiful Mary Czerwinski. Here are a few of the photos I took. The rest will be on my etsy pages and on my flickr stream.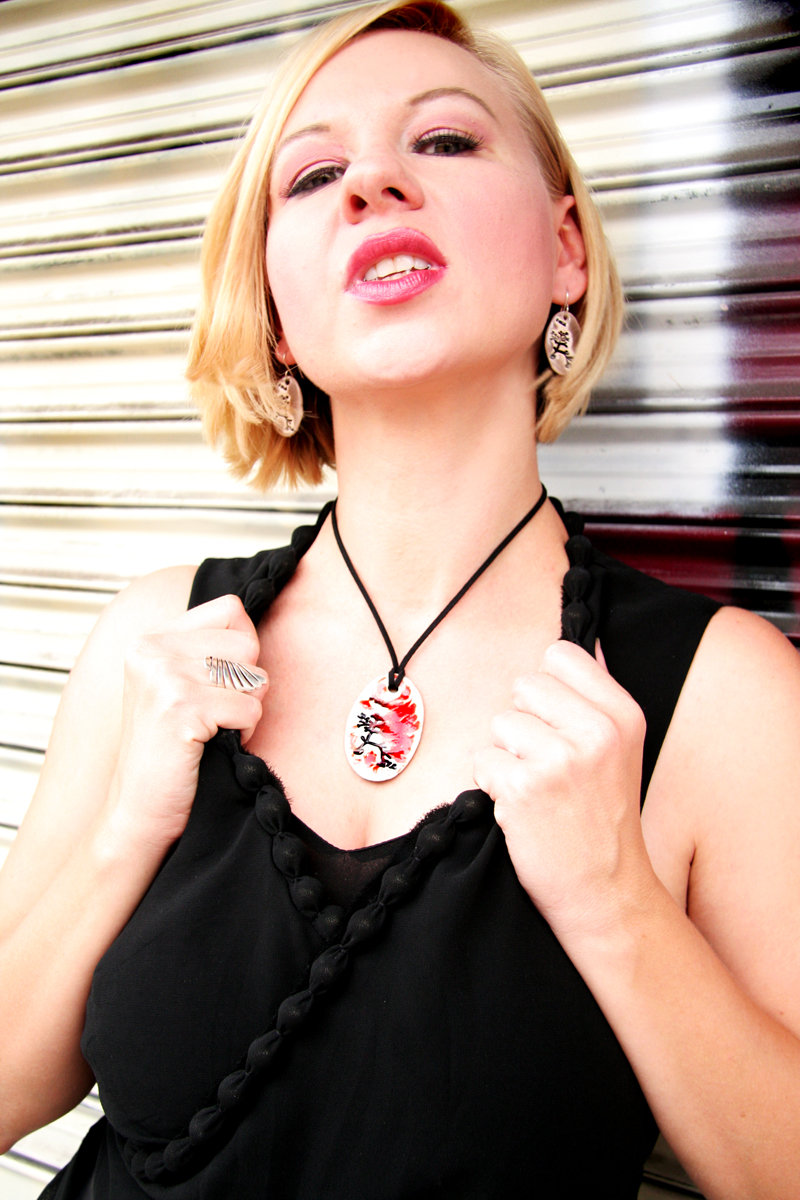 Also if you are in the Seattle area I will have a booth at Geek Girl Con October 8th and 9th! Stop by and say hello!
I drew this Feynman paper doll for a project I am working on with Mad Art Lab.
Click to enlarge.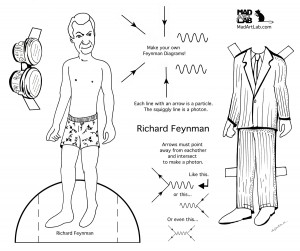 I have been drawing some lotus flowers for some upcoming designs. More to come. Click image for larger view.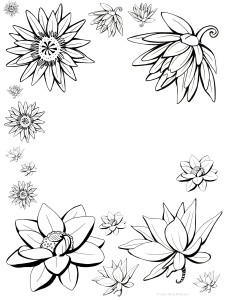 The goal of my art project with the ceramic jewelry is to provide quality art you can wear, to the general population, that also carries with it an underlying message about science and education. I hope that when people see my art on someone it gives them an opportunity to start a discussion about the wonder and the beauty that is inherent in science and nature and that in turn will encourage further learning and a greater understanding of how science works.
I like to think of my art as a gateway drug to a smarter, kinder and a more civilized world.
From Scratch Surly Tomato Sauce
This is super TOTALLY (except for the tomato paste cuz I don't know how to make that) from scratch tomato sauce. I seriously recommend making this with fresh tomatoes. None of that from the can diced tomatoes for this recipe! It may take you a little bit of extra time but the flavor is well worth it!
Ingredients
6 to 10 large fresh ripe tomatoes
3 cloves garlic diced
2 tablespoons olive oil
1 cup red wine
tube of tomato paste (approx 4.5 oz)
1 medium onion diced
4 anchovies diced
3 sprigs fresh basil chopped
1 teaspoon red pepper flakes
1 teaspoon fresh ground black pepper
salt to taste (I don't add any)
choice of pasta (I recommend fresh ravioli)
Directions
Wash tomatoes and drop them in a pot of boiling water for four minutes or just until the skin begins to crack. Then transfer them to a stariner and drain water and let cool. You can add ice to them if you need to cool them quicker.
While tomatoes are cooling cover the bottom of a large sauce pan with olive oil and saute the diced onion with the anchoivies. When onions begin to look transluscent add your garlic and saute for one minute more.
While onions are cooking peel the skin off the tomatoes and dice them.
When garlic, anchovies and onion are cooked add all remaining ingrediants but reserved some of the basil to add at the very end.
Simmer on low heat for one to two hours, stirring occasionally. If sauce gets too thick you may add more wine.
Add some basil in at the end of the cooking process to keep some of the flavor. About 5 minutes before it's done.
Let sit for 10 minutes before serving with your favorite pasta!
Nom Nom Nom

This sauce is also great if prepered the day before. Gives the flavors a chance to mingle. Enjoy! I'm off to make more art!
For those of you who don't know, I am the co-creator and managing editor at an amazing blog all about the intersection between art and science and skepticism called, Mad Art Lab. Mad Art Lab takes up much of my time which is why I haven't been posting over here. My apologies! But I encourage you to check out the lab (it's amazing) and and of course do check out Skepchick, my first love of blogs where I often contribute. And I promise to start checking in here soon too, just as soon as time allows!
Love,
Amy
I am so completely thrilled that we have a brand-spankin' new website! I will be posting here on a regular basis with updates on my whereabouts and insider info on the Surly-world. I'm also getting ready to move into a new Surly-pad. Not to worry, I'm not moving far away, just moving to an apartment where the ceiling wont fall on my head anymore. Safety first my friends!
I'm off to pack and while I do please enjoy this photo of an adorable Surly robot army!