Established in 2005.
Surly-Ramics is Art You Can Wear ® created by Amy Davis Roth
***FREE Amazon shipping in the USA!***
Be a part of Amy's art and science project on Patreon by clicking here.
You can now get a lot of my illustrations as shirts, skins, home decor, prints and MORE in my shop on REDBUBBLE!
Get my Such a Nasty Woman Who Votes shirt on Redbubble in tons of colors and style picks by clicking here.

I will have a booth at the annual Cell Biology Conference in San Francisco in December!
I will be at WonderCon March 31–April 2 at the Anaheim Convention Center in Anaheim, CA.

Contact Amy or Edith if you would like Surly-Ramics at your event!
Handmade ceramic jewelry and accessories inspired by science and nature and created by multi-media artist, Amy Davis Roth.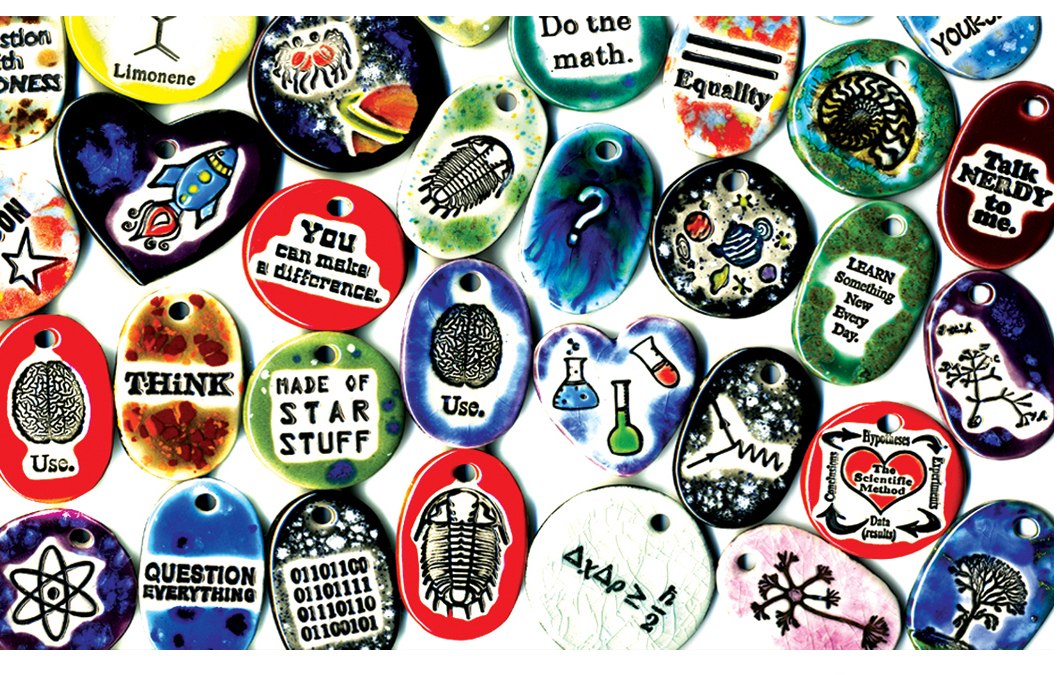 All of the jewelry is one-of-a-kind, hand-formed and hand-painted ceramic art. Custom work is available. Please go to my contact page if you have any questions about custom or wholesale purchases.
If you would like to buy something now, please visit my online store at Surly.Etsy.com or click on the images above or below. I have hundreds of original, handmade designs listed and ready for purchase.
Like the Surly-Ramics Facebook page to be the first to hear about sales and to get coupon codes for my Etsy shop!
Follow Amy on Twitter! And Instagram!
Surly-Ramics is now available on Amazon Handmade!